Popstar's childhood home gets a Seth Myers edition sofa
Four sectional pieces make up this versatile addition to the living room of a rock star's former residence in the woods of Alexandria. Selected by designer Kelly Towles for her client, the Seth Myers sectional offers lots of seating for a young family while maximizing the views to the home's exterior surroundings.
in Tenleytown, Washington DC
In a residence designed by I.M. Pei sits this repaired chair.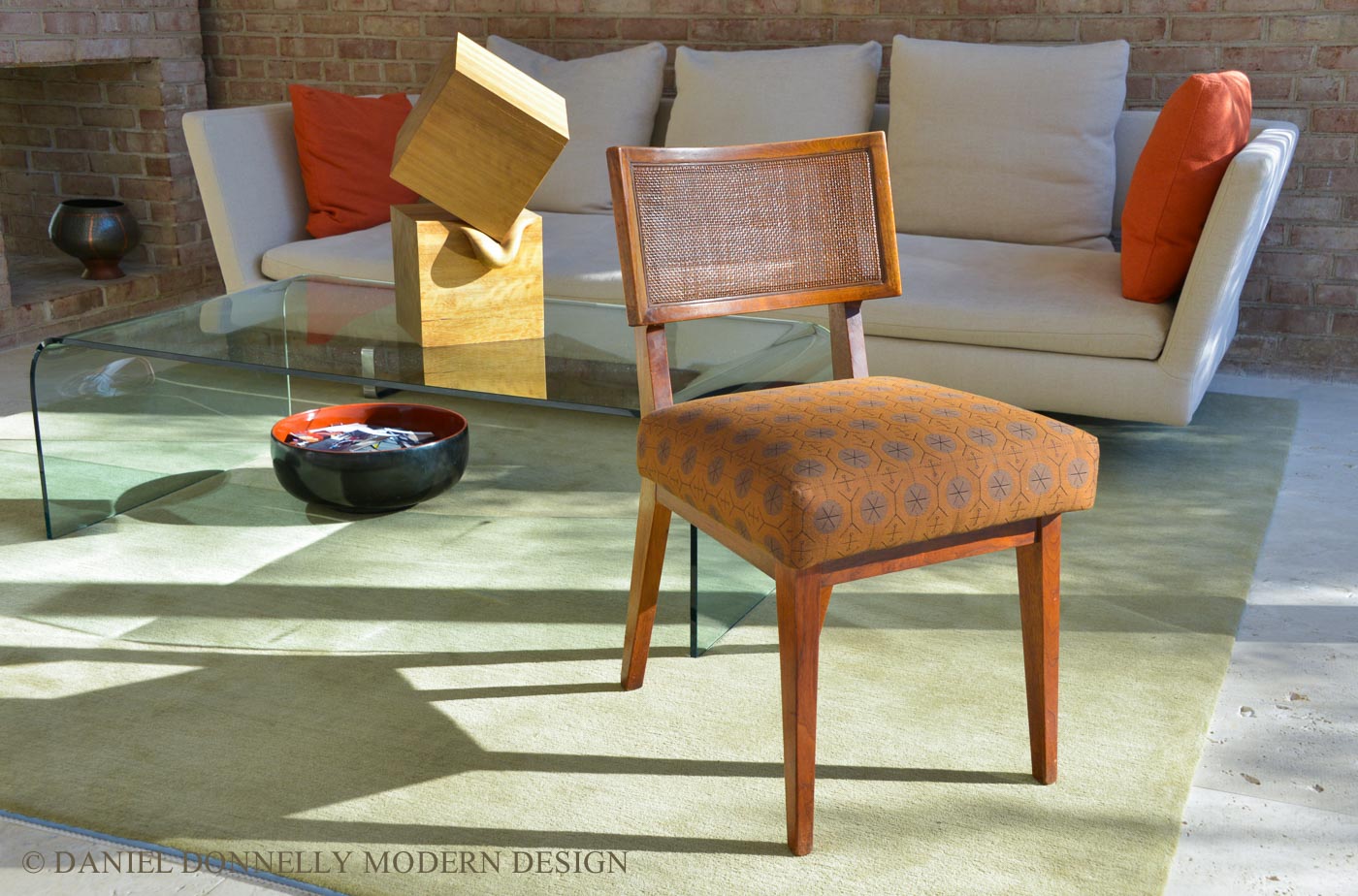 Living Room Sofa in Foxhall Crescent
Designed and manufactured by Daniel Donnelly, in the reading room of a Foxhall Crescent townhouse.
Florida Avenue Bed & Custom Headboard
This headboard in a Florida Avenue townhouse was sized to fit from bed platform to the ceiling, and incorporated two brass reading lamps to change the entire atmosphere of the most intimate part pf a home: the bedroom. "Why do we waste so much space with white paint, when you could have a simple texture as a surface," wonders Donnelly as the piece is installed. "In this case these panels actually act as a sound dampener as well as an elegant shape to make a vertical mirror of the bed's horizontal space. In the perfect house, at least one wall of every four-walled room would be devoted to showing off a texture, whether a wall hanging or a loomed piece or an abstract design."
Sofas, Stools & Cabinets in one location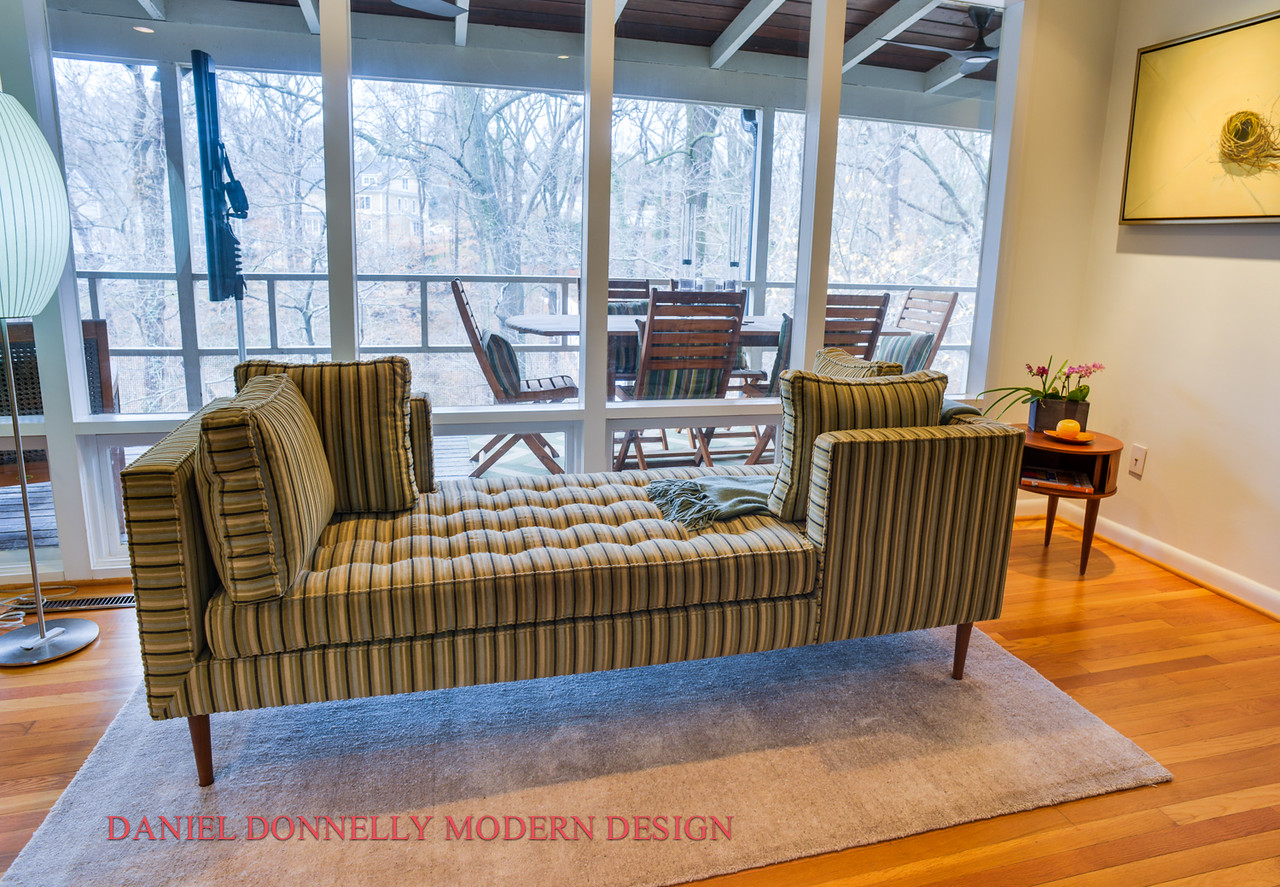 A typical client in Northern Virginia shows several Donnelly pieces in her gorgeous home. Nestled on the edge of a small wood, the pieces needed to be neutral to the enormous differences of summer light and winter shadows. A sofa right in the window was dressed in forest-hued stripes to complement the outside view, while the larger sofa in the main living den was upholstered in beige with brightly patterned cushions.